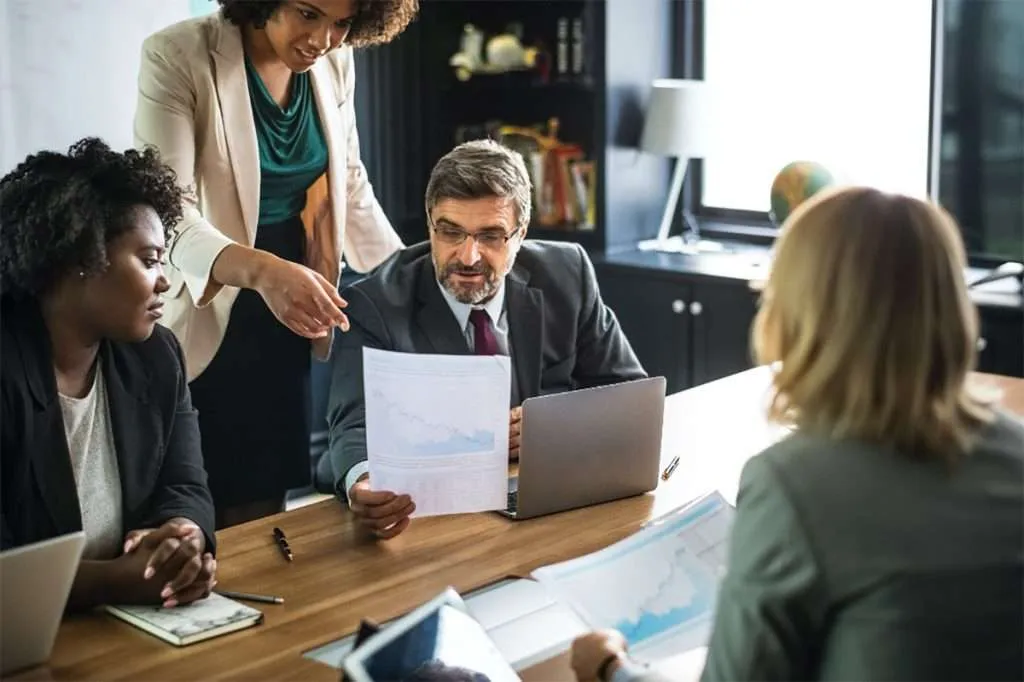 Mergers and acquisitions (M&A) have long been a cornerstone of corporate growth and strategy. When two companies decide to join forces, understanding the value each brings to the table is critical to making informed decisions. Valuation is the process of determining the worth of a business, and it plays a pivotal role in M&A transactions. In this blog post, we will dive into different market value methods and strategies used in M&A, shedding light on the secrets to successful M&A transactions.
Valuation is the cornerstone of any M&A transaction. It's the process of determining the financial worth of a business, helping acquirers and sellers establish a fair price and make informed decisions. Accurate valuation is essential for the following reasons:
Price Negotiation: Valuation provides a starting point for negotiations. Buyers and sellers can use it as a reference point to agree on a fair price for the target company.
Financial Due Diligence: Valuation helps in conducting comprehensive financial due diligence. It uncovers any hidden risks or opportunities, allowing parties to assess the target company's financial health.
Deal Financing: Valuation guides the selection of the proper financing structure for the deal, including how much capital is required and where it should be sourced.
Post-Merger Integration: Understanding the value of the target company is crucial for post-merger integration planning. It ensures a smooth transition and the realization of synergies.
Now, let's explore some of the critical valuation methods and strategies used in M&A transactions:
Valuation Methods
1. Comparable Company Analysis (CCA):
CCA involves comparing the target company to similar publicly traded companies. The valuation is based on key financial metrics such as Price-to-Earnings (P/E) ratios, Price-to-Sales (P/S) ratios, or Price-to-Book (P/B) ratios.
CCA provides a market-based perspective on valuation but may not consider specific company dynamics.
2. Comparable Transaction Analysis (CTA):
CTA looks at similar M&A transactions in the same industry. The purchase prices and multiples paid in those deals determine the target's value.
CTA provides a more industry-specific perspective and is useful when there are limited public comparables.
3. Discounted Cash Flow (DCF):
DCF is a fundamental valuation method that estimates the present value of a company's future cash flows. It involves forecasting cash flows and applying a discount rate.
DCF provides an intrinsic value perspective, considering the target company's unique financial characteristics.
4. Asset-Based Valuation:
This method calculates the value of a company's assets and liabilities, including tangible and intangible assets. The net asset value represents the company's worth.
Asset-based valuation benefits companies with significant tangible assets, such as real estate or manufacturing facilities.
5. Earnings Before Interest, Taxes, Depreciation, and Amortization (EBITDA) Multiples:
EBITDA multiples are a standard valuation method for businesses with consistent cash flows. The target's EBITDA is multiplied by a particular factor, typically derived from comparable transactions.
EBITDA multiples provide a straightforward way to estimate a company's value, especially in industries where EBITDA is a significant financial metric.
Valuation Strategies
1. Synergy Assessment:
One of the critical aspects of M&A valuation is assessing the potential synergies between the acquirer and the target company. Synergies can significantly enhance the value of the combined entity.
Synergy assessment involves identifying cost savings, revenue enhancements, and other strategic benefits that arise from the merger.
2. Risk Analysis:
Evaluating the risks associated with the target company is essential for an accurate valuation. Risks can affect the future cash flows and, consequently, the valuation.
Comprehensive risk analysis considers industry-specific risks and those unique to the target company.
3. Scenario Analysis:
Valuation should not be a one-size-fits-all approach. Scenario analysis involves examining multiple scenarios with different assumptions. This helps in understanding the range of potential values for the target company.
By considering various methods, acquirers can make more informed decisions and assess the impact of uncertainties on the valuation.
4. Integration Costs:
Integration costs are a crucial component of M&A valuation. These costs can vary significantly depending on the size and complexity of the deal.
Assessing integration costs ensures that the final purchase price considers the expenses of bringing the two companies together.
5. Stakeholder Alignment:
Valuation is not just about numbers; it also involves aligning the interests and expectations of stakeholders, including shareholders, employees, and management.
Effective communication and transparency about the valuation process can mitigate potential conflicts and challenges during the M-A transaction.
6. Flexibility and Adaptability:
M&A transactions are dynamic, and unexpected developments can occur. Valuation strategies should be flexible and adaptable to changing circumstances.
Being open to adjustments in the valuation process can help facilitate smoother negotiations and deal closures.
The Art and Science of Valuation
Valuation in M&A is both an art and a science. While it involves quantitative analysis and the application of various methods, it also requires a deep understanding of the target company's business, industry dynamics, and market conditions. Successful M&A professionals combine analytical rigor with strategic insight to provide fair and justified valuation.
In conclusion, understanding the intricacies of M&A valuation is crucial for any successful M&A transaction. It's a multifaceted process that involves different methods and strategies tailored to the specific circumstances of the deal. A well-executed valuation provides the foundation for a mutually beneficial M&A transaction, allowing the acquirer and the target company to move forward confidently.