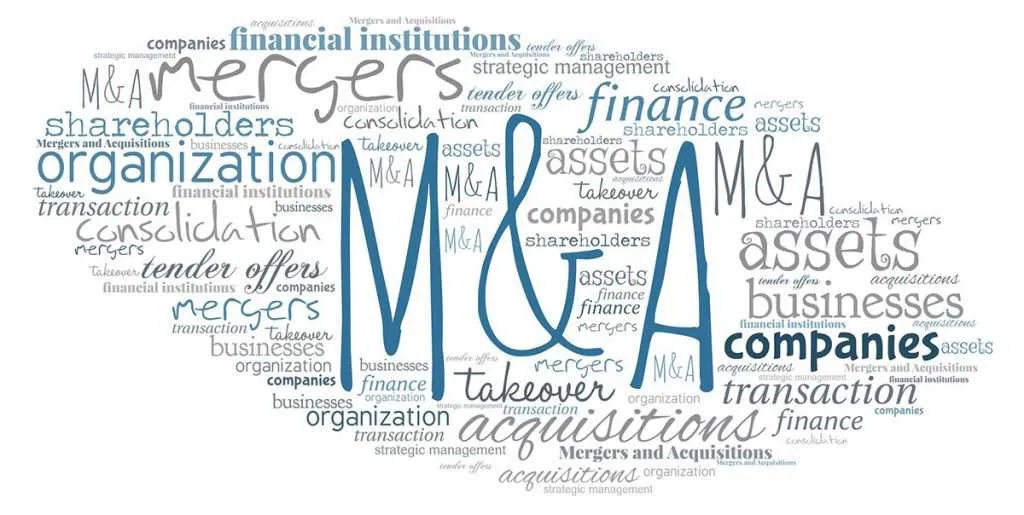 Why a Successful M&A Plan is Crucial:
Why is a successful M&A plan important in the first place? Depending on who you ask, without a qualified M&A broker firm and successful M&A plan in place to guide you through the process, more than half of M&As and business acquisitions are known to fail.
So what should you look for in a successful M&A team? To assist you, we have broken down some of the key elements of a successful M&A broker firm below.
Strategy
A seasoned M&A firm understands that there should be a tight link between the strategy of a company and its M&A plan. An M&A firm with a strong team would do this by helping you clearly define your goals from the outset, whether it be to increase market share, enter new markets, acquire new products, add experienced talent, etc,.
A Thorough Understanding of the Framework
M&A transactions require complex, multipronged agreements and deals. More often than not, it will also involve complex legal and tax issues. The M&A team will need to be able to move fast, deal with contentious issues and be deeply familiar with the business realities and the overall structure of a potential deal.
They will have researched and have knowledge of an ever-evolving market. As the market evolves, so too will the laws and regulations which can impact the outcome of any transaction. Your M&A team will therefore need to have the team and resources to that should be capable of identifying and advising how to solve potential issues and opportunities.
Furthermore, a highly experienced M&A firm that knows the process well will also a roster of other specialists that may be required for consultation and likely have already established those connections and support groups.
An exceptional M&A firm is not simply successful because it has a number of deals under its belt, but because it has learnt from those previous deals and knows how to course correct to help you maximize the value of your transaction.
Communication
Good communication and being as honest and open as one can be will put you in good stead. Having an M&A firm that does all of that for you could be the difference between putting a successful M&A plan together and falling into the 83 percent of those who fail.
A successful M&A firm finds ways to engage the relevant parties during the process, keep them engaged, keeps them informed and welcomes their input to maximize transparency.
Keeping You Motivated
Buying or selling a business can be a complex, time-consuming and an inherently risky venture. According to Forbes, it is common for M&A deals to take as long as 4 to 6 months, depending on the urgency of the deal. To successfully execute your M&A plan you will need a strong driving force behind the wheel through this potentially timely process.
One must bear in mind that not all advisors in this space are M&A professionals. Having the right M&A team advising you will help you stay motivated, keep you grounded and enable you to adapt to any potential contingencies.
Risk Management
The underlying premise behind any M&A or business acquisition is that the two entities will be more valuable when working together as opposed to when they were operating independently. Unsurprisingly, M&As become unsuccessful when poor planning is involved, and/or when there is a lack of understanding and lack of care about the execution phase.
Due diligence is therefore crucial to the M&A process. A successful M&A team will identify targets and fully vet all of the individuals and teams involved in the M&A process on the other side. An experienced M&A team will conduct background checks, reference checks, and search for abnormalities and understand how and why other employees or other business deals potentially fell through. A good M&A broker firm will therefore do its utmost to minimize and remove surprises that can occur along the way.
Furthermore, an exceptional M&A broker can help you spot potential land mines hidden in your pending deal. An experienced business acquisition broker appreciates where and how buyers imbed potential risks in their negotiations and will work closely with you to develop a strategic plan to account for all of these risks.
Negotiation
The terms of your M&A deal will be crucial to the success of your business acquisition. Depending on the nature of your business, it may not be in your best interests to have your CEO negotiate the M&A terms due to conflict of interest issues inherent in the process. Therefore, you will need a strong team of negotiators to act on your behalf to deliver a successful outcome for you.
Ideally, you will have a lead negotiator who can make quick decisions on behalf of the company, with the full understanding that all M&A negotiations require a large number of compromises. It is also critical that a good M&A team understands which party has greater leverage during the negotiation process. An experienced negotiator should have an appreciation for which key issues are worth disputing and which are minor and less integral to the success of your M&A deal.
A good M&A team also establishes rapport with the lead negotiators on the other side. The aim of a good M&A broker firm is not to lead you down path of antagonism and heated debates. A good M&A and business acquisition firm will conduct themselves professionally and with courtesy.
Successful M&A Planning With Sun Acquisitions
Sun Acquisitions is a Chicago based M&A firm specializing in helping businesses confidentially buy and sell privately held firms. Each member of our team is a certified business intermediary, equipped with the knowledge and experience to successfully put together an M&A plan for any business.
Contact the experts at Sun Acquisitions at (773) 243-1603 or [email protected] to assemble your team to create a successful M&A plan today.